Spancilhill Fair
Monday June 24th 2023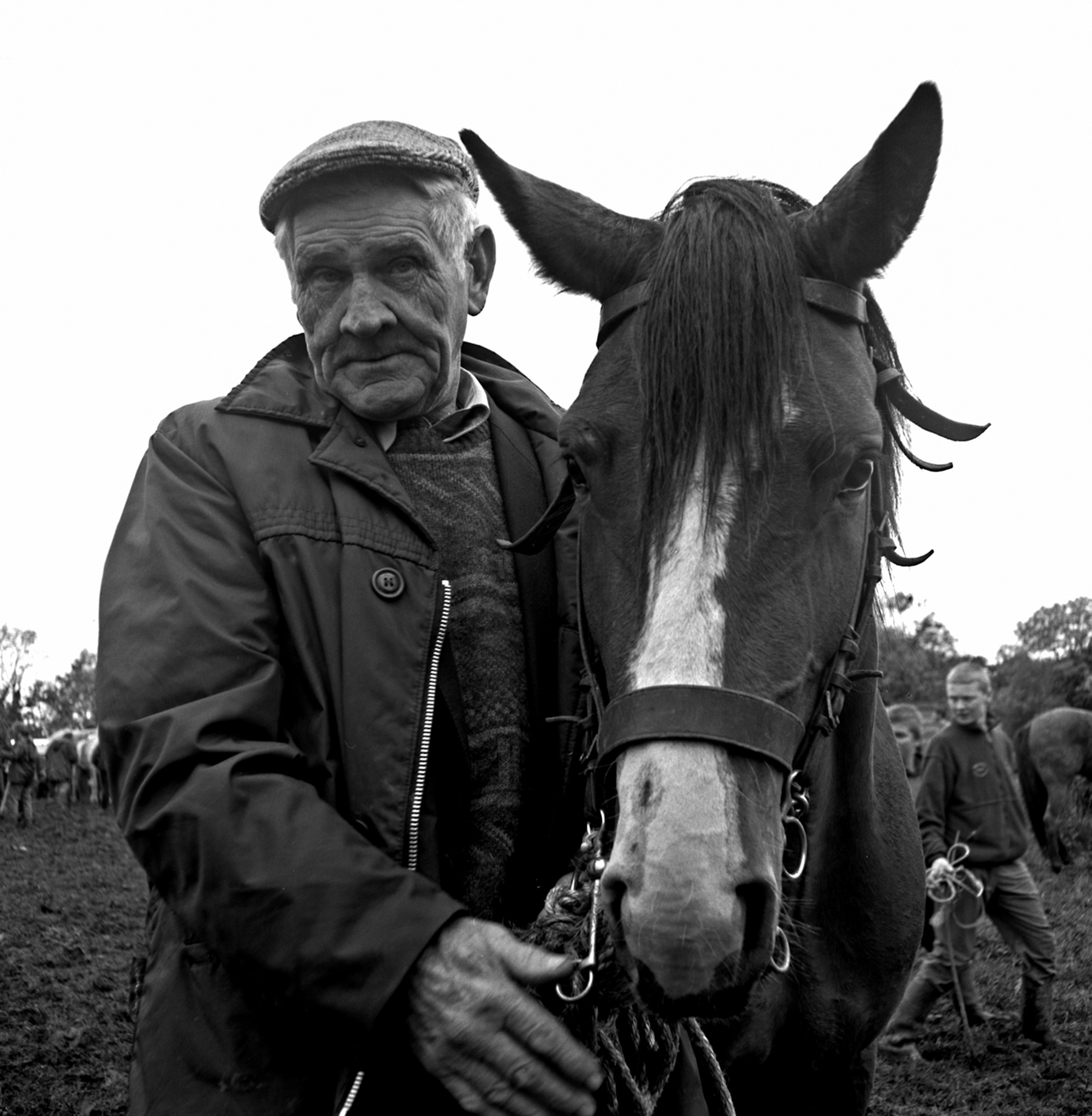 Spancilhill Fair Article – Clare Champion June 2023
"The young, the old,

  the brave and the bold,

  came there to sport and thrill,

  what a curious combination 

  at the Fair Of Spancilhill."
Those few lines from the world-famous ballad
Spancilhill
certainly sums up what happened at Spancilhill Fair 2023, which was held in the Banner County last Friday.
Buyers, sellers and visitors from all over the world descended on the mid-Clare cross-roads to partake in what is now an over 400-year tradition that was recently included in Ireland's National Inventory of Intangible Cultural Heritage.
A huge turnout – believed to be as large as ever seen at the venue – meant there was plenty of trading done, with big prices being mentioned for some of the classiest animals on show.
Well-known horse dealers – such as Ned Cash and Jim Derwin – were busy buying ponies and cobs as were many others in what was described as "a brisk trade"
In recent years, showing classes have been added to the bill of fare and these proved very popular. The standard in these classes was exceptionally high, with strong numbers and some beautiful animals on view.
MC, Pat Hannon, gave a very informative commentary on proceedings, while local men Jimmy Flynn, John Lynch and Grand National-winning jockey Jason Titley performed their judging duties with aplomb.
Later in the afternoon, the dulcet tones of local singer PJ Murrihy and his assistant Seamus Shannon kept people entertained as they perused the very many stalls and attractions on offer.
Overall, the day was a huge success with the assistance of Ennis Gardai, Clare County Council,  local landowners – who provided car parking facilities – and a host of volunteers all contributing handsomely to what was a smoothly-run event.
Thoughts are already turning to Spancilhill Fair 2024, which will take place on Monday, June 24.
2023 Results:
Best Coloured Class:
1. Daniel Moloney, Roscrea, County Tipperary.
2. Jack Griffin, Caherea, Ennis.
3. Peter McCarren, County Monaghan.
Best Pony Under 148 CMS:
1. Jack Griffin, Caherea, Ennis.
2. Pa Crawford, Ennistymon.
3. Mikey O'Connor, Liscarrol, County Cork.
Best Connemara Pony:
1. Emer Leamy, Cork.
2. Liinnea Parker, Doora, Ennis.
3. Carol O'Donnell, Galway.
Best Registered Connemara Pony
1. Sarah Carey, Doolin.
2. Dylan O'Connor, Liscaroll, County Cork.
3. Miriam O'Donnell, Gowran, County Kilkenny.
Champion Of The Fair 2023 (Eileen Hassett Memorial Trophy):
Daniel Moloney, Roscrea, County Tipperary.
Reserve Champion:
Jack Griffin, Caherea, Ennis.
400+ years of Spancilhill Fair
How to get to Spancilhill
From the M18 at Ennis take the number 13 exit and follow the signs for Tulla, after 2.8 KM you will be at Spancilhill Cross.
Eircode : V95 DW08
Simply enter V95 DW08 Eircode into Google Maps and Google will display their version of the address (usually not the way you would write it yourself!) and a distance, so just tap on this address.
The address will be displayed on the map, and you can tap on the directions button to get Sat-Nav directions.
This is the Eircode of Duggan's Pub which is just before Spancilhill Cross if traveling from the Ennis direction.
Spancilhill Cross
Fair Green Area
Duggan's Pub